Computers have become an integral part of our lives, and it is hard to imagine a day without them. However, computers can also encounter errors and issues like any other machine. These errors can be frustrating and can cause a lot of inconveniences. In this blog, our team will discuss some common error messages, why they occur, and how to solve them.
Common Computer Error Messages
Blue Screen of Death (BSOD)
The Blue Screen of Death is a notorious error message that is displayed when a system encounters a critical error. It usually happens when the system cannot recover from a hardware or software issue. The screen turns blue, the system crashes, and you must restart the computer..
The best way to solve the Blue Screen of Death error is to restart the computer. However, if the error message keeps appearing, you may need to take some steps. First, check for hardware issues, such as faulty RAM or hard drives.
If you find any problems, replace or repair them accordingly. If the issue persists, try booting the computer in safe mode and uninstalling any recently installed software or drivers. If none of these solutions work, you may need to contact a professional for further assistance
Disk Full Error
A full disk error occurs when the hard drive or disk space is full. It can prevent you from saving new files or accessing existing ones. The best way to solve this error is to free up some disk space. 
You can do this by deleting unnecessary files or programs, moving files to an external hard drive, or using a cloud storage service. You can also clear the temporary files and caches, which take up a lot of space on your computer.
DLL Errors
Dynamic Link Library (DLL) errors occur when a DLL file is missing or corrupted. DLL files are used by many programs to run functions, and if they are missing or corrupted, the program may not work properly. To solve this error, try reinstalling the program showing the error. If that does not work, you can download the missing DLL file from a reliable source and place it on your computer in the correct location.
File Not Found Error
A File Not Found error occurs when the system cannot locate a file or program. This error can happen when a file or program has been deleted or moved to a different location. To solve this error, try searching for the file or program using the search bar on your computer.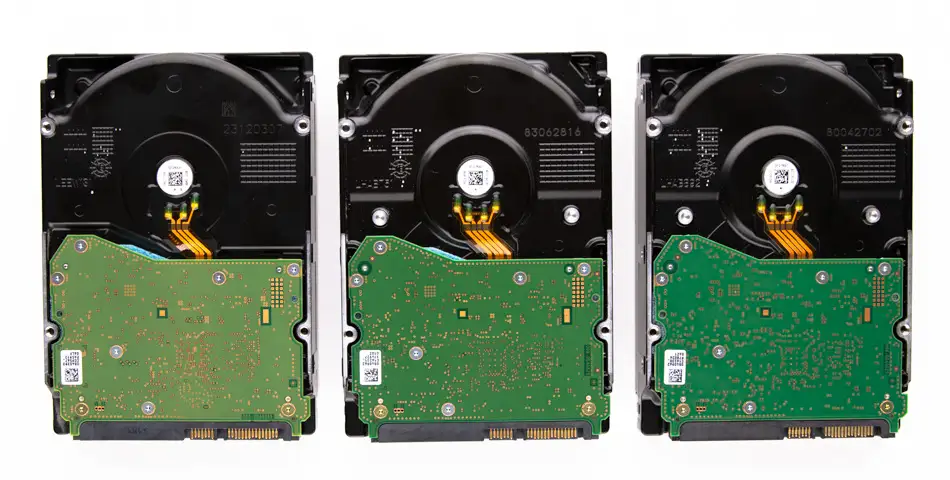 You can also check the recycle bin to see if the file was accidentally deleted. You may need to reinstall the file or program if you still can not find the file or program.
Driver Errors
Driver errors occur when there is a problem with the drivers controlling your computer's hardware.
This error can happen when the driver needs to be updated or corrected. To solve this error, you can edit the driver through the Device Manager on your computer.
You can also try reinstalling the driver from the manufacturer's website. If you need help with these solutions, you may need to contact a professional for further assistance.
Computer Errors and Our Solutions
Data loss can be a nightmare for anyone, especially if it results from a crashed computer. Crashes can happen for various reasons, including hardware failure, software issues, malware attacks, etc. At PITS Global Data Recovery Services, we understand the importance of data and offer reliable data recovery services for crashed computers.
Our data recovery services for crashed computers are designed to retrieve lost or inaccessible data from all types of storage devices, including hard drives, SSDs, hybrid drives, and helium drives. We have the expertise, experience, and state-of-the-art tools to recover data from even the most complex data loss scenarios.
Engineers at PITS are able to work on any operating system, file system, and storage device. Whether your media failed due to bad sectors, accidental formatting, or power supply malfunction, we will help.
Advantages of Our Services:
Our data recovery process starts with a thorough analysis of the crashed computer to determine the cause and the extent of data loss. Once we have identified the problem, we provide the customer with a comprehensive quote and data recovery plan. We keep our customers informed throughout the recovery process and provide regular updates on the status of their data.
At PITS Global Data Recovery Services, we prioritize the security and confidentiality of our customer's data. We use industry-standard encryption methods to protect the recovered data, and our facilities and processes are compliant with all applicable regulations and standards.
If you have experienced computer issues and lost important data, PITS Global Data Recovery Services is here to help. Our reliable and efficient data recovery services for crashed computers can retrieve your lost data and get you back up and running as quickly as possible. Contact us today to learn more about our services and get a quote for your data recovery needs.
"*" indicates required fields