Laptops have become an integral part of our lives, and we use them to store important information and sensitive data. However, there are instances when we need to delete data permanently from our laptops for various reasons, such as when we are disposing of the computer or want to free up space. In this blog, we will discuss the multiple methods for complete data deletion on a laptop and how to prevent data recovery.
Options for Laptop Data Erasure
Windows File Recovery
Windows file recovery is a built-in feature in Windows operating systems that helps users recover deleted or lost files. This feature works by scanning the hard drive and searching for recoverable data. However, the success of the recovery process depends on the nature of the data loss and the time that has passed since the data was deleted.
Files from Recycle Bin
The Recycle Bin is a temporary storage location for deleted files in Windows operating systems. When you delete a file, it is moved to the Recycle Bin, where it can be restored if necessary. To delete files permanently from the Recycle Bin, right-click on the file and select "Delete" or "Empty Recycle Bin."
Hotkeys Method
If you want to delete a file permanently and prevent it from being recovered, you can use the "Shift + Delete" method. This method bypasses the Recycle Bin and permanently deletes the file. However, it is important to note that this method does not guarantee that the file will not be recoverable, as there are data recovery tools that can retrieve permanently deleted files.
However, it is important to note that even with these secure deletion methods, recovering lost data is still possible. In this case, there are two scenarios for a user. If the person did not intend to delete the files on a laptop and wants to restore files, he might use professional data recovery services. However, if the complete deletion of the files is important to the user, it is beneficial to use a data destruction service.
Laptop Data Recovery with PITS
PITS is a company that offers top-notch data recovery services for laptops. Our team of experts has years of experience retrieving lost or corrupted data from various laptop models and operating systems. We understand the importance of personal and professional data and strive to provide a fast and efficient solution to our clients.
Our data recovery process starts with a thorough evaluation of the laptop to identify the cause of the data loss. Based on the assessment results, we determine the best course of action to retrieve the data. We use state-of-the-art tools and techniques to recover the data and ensure it is done securely and confidentially.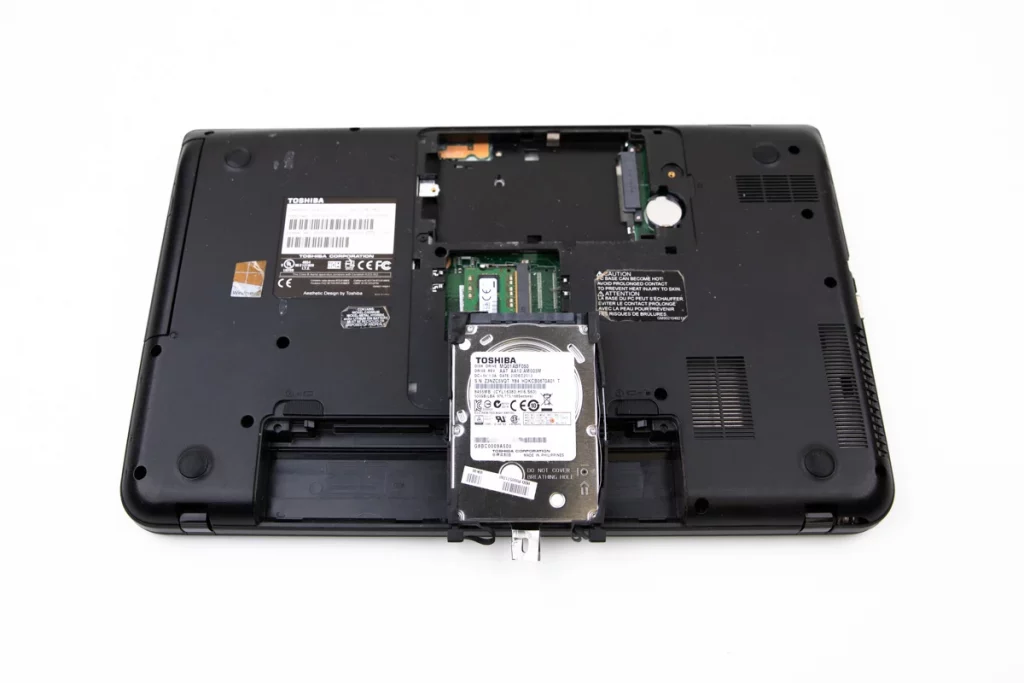 We handle a wide range of data loss scenarios, including accidental deletion, physical damage to the laptop, software crashes, malware attacks, and much more. Our success rate in data recovery is among the highest in the industry, and we guarantee to recover your data. At PITS, we understand that time is of the essence when it comes to data recovery. Whether you need your data recovered within a few hours or days, we have the resources and expertise to do the job.
Our company offers fast turnaround times and flexible services to meet your needs. Instead of using data recovery software, entrust your laptop to us. Our team of experts is dedicated to providing you with the best possible solution to retrieve your valuable data. Contact us today to schedule a consultation and get started on the road to successful data recovery.
Data Destruction for Laptops with PITS
At PITS, we understand the importance of secure data destruction and offer complete data destruction services for laptops. Our team of experts uses a combination of physical and digital methods to ensure that all data stored on your computer is completely destroyed beyond recovery.
One of the methods we use is physical destruction. This involves physically damaging the laptop's hard drive to the point where it is no longer functional. We ensure that recovery of the data stored on the hard drive is impossible.
Another method we use is digital destruction. This option involves overwriting the entire hard drive multiple times with random data to ensure that no one can recover the original data. We use specialized software and algorithms to perform this process, ensuring the data is completely erased.
In addition to these methods, we also follow strict protocols and procedures to ensure your laptop's secure handling and disposal. Our security measures include the use of encryption and secure data transfer methods to protect your data during the destruction process.
At PITS, we take the security and privacy of our client's data very seriously. Our complete data destruction services are designed to provide peace of mind, knowing that your sensitive information is being handled with the utmost care and attention. Contact us today to schedule a consultation and get started on the path to secure data destruction.
"*" indicates required fields