Server backups are aimed at solving both the problems of cyber attacks and the difficulties of reliable data storage. Backups allow making sure that the attacker could not cut off-network users from the resources they need.
A data backup server is a powerful system responsible for storing and protecting critical data, which can be used in the most adverse conditions. Users can back up files, folders, databases, and other objects on local or cloud servers. 
Nevertheless, corporations need reliable instruments to recover lost data, whether a file system corruption, an extended power outage, or a well-planned cyber attack occurs.
Backup Files Data Recovery
Backup files can become inaccessible due to accidental deletion, overwriting of data management structures, corruption, or device malfunction or damage. Malware, bugs in the operating system, or failed updates can also result in data loss. 
Some large businesses face a complete data loss problem after a system failure. PITS Global Data Recovery Services will help you restore your server database and organize backups to avoid problems in the future.
Many hosters and Internet projects use MySQL, PostgreSQL, Firebird, and Interbase databases in their work – we have extensive experience in restoring tables, passwords, and entire databases.
SAS Enterprise HDD Data Recovery
Recently we received a data recovery request from a chain store. Their backup files were inaccessible due to server failure. The client's server consisted of SAS enterprise hard drives, which were assembled in a RAID 5 array. The server was using the Oracle enterprise database.
The hard drive failure resulted in a loss of backup data. It was essential for our customer to recover vital files as soon as possible, so after consulting with our customer service, he decided to proceed with an emergency recovery option. 
The SAS hard drives were shipped to our laboratory, and our data retrieval team immediately ran diagnostics to locate the failure reason. Our engineers work on devices with sensitive parts in the ISO Certified Class 10 Cleanroom. It ensures that no particle will enter the drive hermetic block and damage the data.
The diagnostics showed that one microcontroller of a server was not correctly operating, resulting in data loss. We unsealed a working controller from the exact same SAS HDD and placed it on a failed drive. Then all the files were copied to another drive of the same edition. Our data recovery experts recovered the RAID 5 data management system and assembled the Oracle database. The server started operating, and the next step was to retrieve backup files.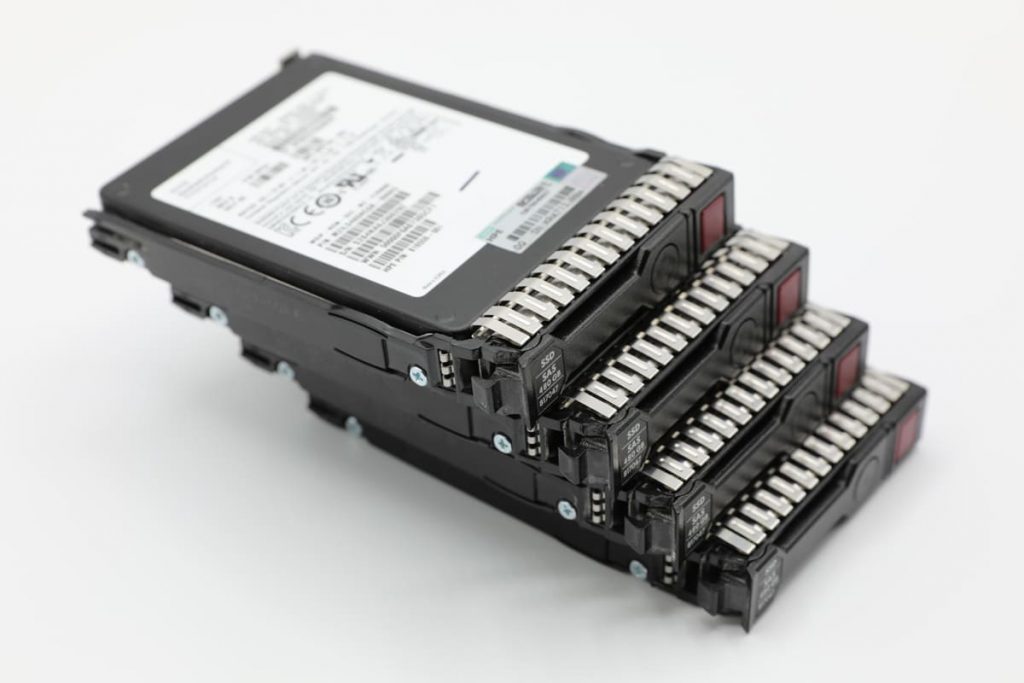 Proxy Server Backup Recovery
Our engineers located all backups, including their dates and types. They listed and found all original software packages, detailing updates and important files since initial installation. Next, we deployed firewalls and antivirus protection, removing unused files and applications. Unlike the external hard drives, the operation of a single drive-in database servers can be disrupted due to the same critical points as disk drives in personal computers and workstations.

We gave advice to the customer about backup strategies and how frequently he should do them. The client received all the required data and was satisfied by our level of service. The recovery procedure took 24 hours to finish.
PITS Global Data Recovery Services can retrieve all the lost backup files and ensure the safety of your server. Our highly-qualified engineers will help developers with the recovery of SQL 2012, MSSQL, and MS Access database files, using our cutting-edge recovery tools. 
We can recover deleted files from your database with any media, even if the RAID array on which your data was stored has failed. Contact our customer service at (888) 611-0737 to start your data recovery case today.